LSBF Partners with the Northern Consortium UK to Expand Pathway Portfolio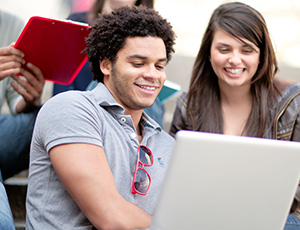 Aiming to empower students worldwide with access to first class, global higher education, LSBF has introduced new pathway programmes to its course portfolio. Developed and awarded by the Northern Consortium UK (NCUK), LSBF's new partner, the programmes provide students with the academic and English skills needed to progress to a degree course at leading universities in the UK.
Developed alongside NCUK's member universities, the courses offer guaranteed progression to undergraduate and postgraduate courses at 11 institutions, including the University of Manchester, the University of Leeds, the University of Liverpool and the University of Sheffield.
"At LSBF, we believe that higher education should take the front seat in the globalisation process and lead a positive and constructive form of international collaboration. With almost 4 million people studying outside their home country and a growing number of incentives from governments worldwide, the demand for global-level higher education is only going to increase", says Maurits van Rooijen, Rector and CEO of LSBF.
"For years we have been working with leading academic partners in the UK and worldwide to expand access to first-class higher education to a global level. With NCUK and our network of agents, we aim to fulfil the international demand for British education at the same time as we shape the careers of global professionals", he adds.
The new partnership with LSBF is part of NCUK's ambitious expansion plans – which include opening 30 new centres in the next five years and geographic expansion into a number of new markets including Sri Lanka, Russia and India.
"We are very pleased to be working with LSBF in this new partnership," says NCUK Marketing Director Piera Gerrard. "LSBF and NCUK bring together a unique mix of academic rigour and marketing reach that will allow international students to gain a UK education through a world class portfolio of programmes."
The programmes
NCUK offers pathway programmes to students who wish to study at undergraduate and postgraduate level in the UK and globally. So far, NCUK has helped over 20,000 NCUK students to progress onto degree courses.
There are two pathway programmes for undergraduate study. The International Foundation Year gives students access to year 1 of a UK degree, while the International Diploma provides them with progression onto year 2 of a UK degree. All NCUK programmes are designed in partnership with the 11 NCUK universities and are quality assured by NCUK.
LSBF will initially open NCUK study centres in London, with a view to future expansion to its Singapore and Toronto campuses.
For more information, visit our partner's page.